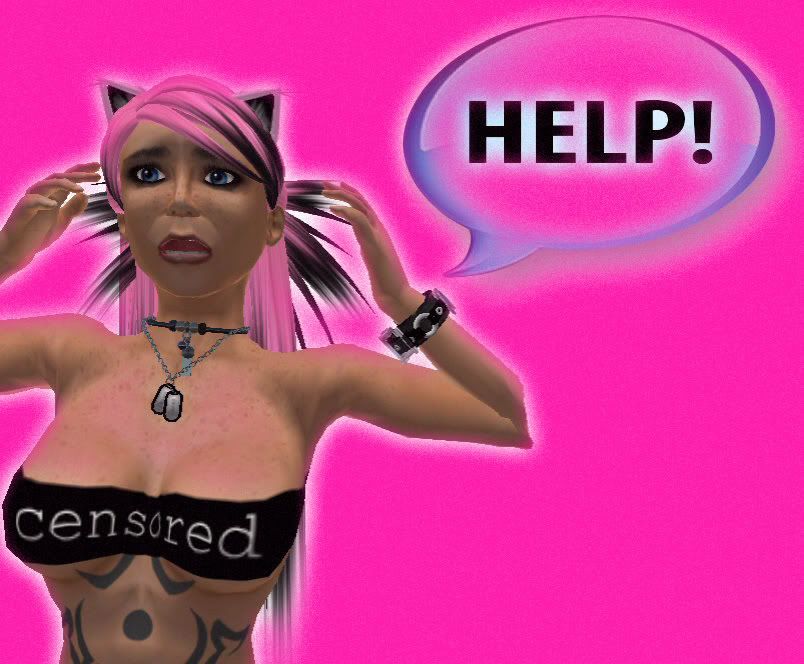 I know, I know voice posts are probably heading into OT on overkill but I had to do it. I've already covered this with Hawks on the
JH Report
but I think it's time to put a MG spin on it now after further voice use.
I, for one am very excited about voice. I have been since my log in in the
First Look Viewer
even though it was in the
WA Ahern
area. I think for the most part a few people are excited as I am. There are a lot that aren't though. I was trying to think up reasons why others could not possibly be as excited as me. I came up with a few theories.
They're men in female avatars. Yup. Simple as that. Using voice will just flush them out. Unless of course you get that voice morphing software that makes you sound like a woman or just choose not to use it. Then I will most likely assume you're really a man & laugh at you. Hahahaha!
Hate their voices & think their voice just sucks. Well let me be the judge of that. TALK TO ME! I'll give you my honest opinion, really. People say I'm loud, giggly & I sound like I'm 13... I don't care - love me or hate me.

Too cheap to buy a mic. Let me help ya out on this one... As cheap as $8.98 usd at Walmart. Who doesn't have a Walmart? Order online. So what, u go without crack or smokes for a day. You'll live.
Okay so mayhaps it's none of my theories. It could be the fact that you will be subjecting yourselves to all the obnoxious, perverted asshats by using voice or the mass chaos that comes from being in a club, at tringo, the WA or anywhere with large groups of people. It's almost comparable in my experience to a high school auditorium prior to a pep rally. Too many voices, no real structure. I'm still all for it. I love chaos in the morning. *inhales* Smells like victory.
There's even new tools for voice. How can you not be excited about things like this (
SecondLife Speech Tools 1.24
) :
See... men who play women, no need to be afraid! No "I hate my voice" and no excuses for being too cheap to buy a mic. Okay I so lost my point with this post entirely. Haha! I want to know how ya'll feel about voice & why? Do you feel it's easier to protect your online persona if you choose not to use voice?