The new & improved (yet again) Block has officially opened today in
Varado
. Zabitan Assia & his bro, Dragontat Zagato have purchased a new sim. The not-so-new but kinda Block sim will be no longer soon, as well as the original II Block in Endicott. They will both be replaced by this newer version which is more closely tied into the once neighborhoodly feel again. Just like the original Block that was first located in Linda. The Block gained it's popularity by being *the* place to hang as well as the one-stop place to shop.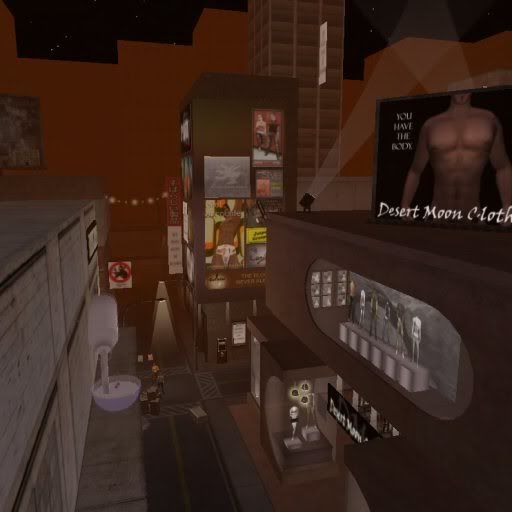 Still housing all the original designers you've come to know & love, as well as some new ones... Elec Tone of
ElecTRo Kitty
, Iki Ikarus of
Dutch Touch
, Saeya Nyanda of
Kyoot
, and Eata Kitty of
Breach
. The new neighborhood of the Block is more organized, easier to maneuver, and has a closer knitted feel to it. New things added to this urban build is the ad spaces that are given to the designers there to display their new releases, store ads, etc throughout the sim. The Mean Girls Guide to SL even takes up one of those spaces. High5 bitches! :D
So wether you're in need of some new garb, or just looking for a place to call home to your hangage, I suggest you go checkity check it!
The Block
- FORM Desert Moon Miau Haus GearShift Artilleri more. (Clothes clothing shoes jeans shirts womens mens tattoos accessories skins hair grunge neko punk anime goth urban piercing guns).