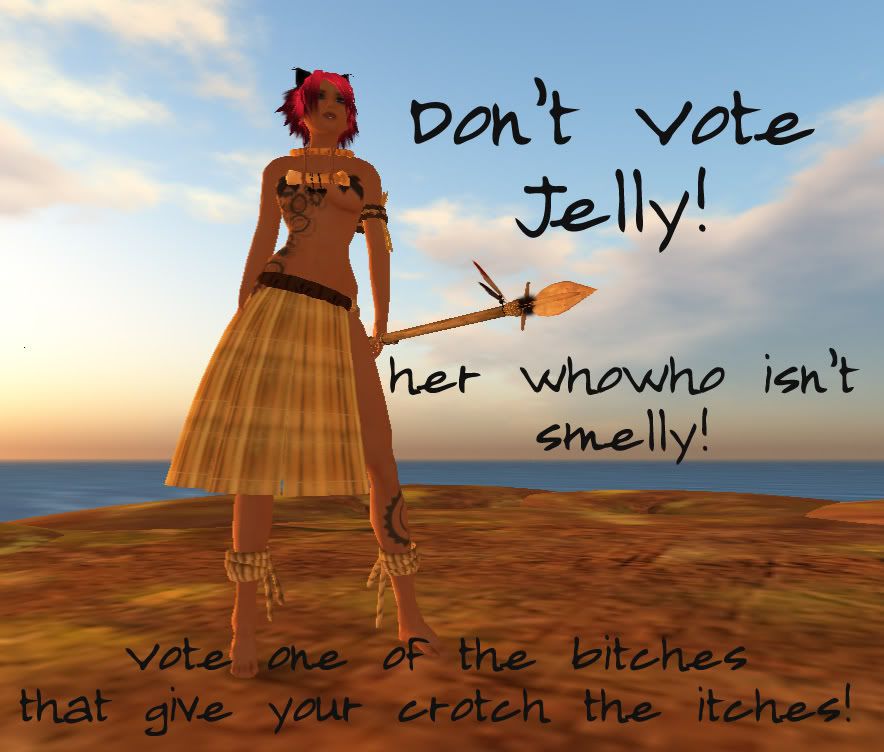 Reasons why NOT to vote for me:
I'm pink, fooking adorable, sweet, loveable and here for the greater good.
I don't just listen, but I hear you.
I can spell, read & write English the bestest.
I have a hard exterior with a gooey center.
JellyBean Madison is only like tote the cutest name ever.
I'm only part Neko.
So please vote one of the other bitches, cause they're all skanks with the exception of Rosie because well, she puts out & always answers my booty calls.