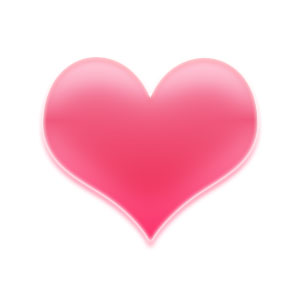 I'm well aware of the past posts about relationships, and after reading back over them I had decided how they mostly cover the subject of how to deal with a breakup and not so much of how to conduct yourself during the relationship. Whyyy?
I am far from being any kind of authority on relationships, much less relationships in SL - but what I'm not lacking is common sense. I've had one SL relationship so I haven't got many notches in the 'ol belt either. At any rate, I only bring all this up due to my recent experience with the completely wrong couple. Let me explain:
A couple days ago I was hanging out with a male friend of mine at his place of residence in SL. He was showing me this house he had recently built for his SLGF (Second Life Girl Friend) after she had seen a picture of it in some mag. I had said something that amounted to "That's fucking romantic, man." and praised his work. Minimalism isn't my style - but I like to look at it. So he and I are standing around in what little front yard the couple share, bantering back and forth about board games from the early 90s such as Girl Talk Date Line, Mall Madness, and Pretty Pretty Princess when his chick logs on.
I had my minimap open and saw a green dot at the rear of the house. I had assumed it was his girl, and simply continue posting Google image links back and forth as the subject went from board games to fashion as he pasted links to pictures of tee slides and tight rolled jeans. In the midst of my hysterical laughter I was issued a warning "You have 15 seconds to leave". Oh you've got to be kidding, right? No. Within seconds I did the goofy 'omg I'm falling but can see the ground coming at me' animation and I was kicked off the land. My friend shouted a few LOLs and I assumed he did it. He didn't.
Shortly after a little 'lover's quarrel' started and I simply left. At first I laughed at how jealous the chick was. I mean seriously, I've been friends with the guy for almost two years and though they've been dating in SL for probably four months she's yet to meet me. I blame my +8 time difference, but whatever. Then I had gotten a bit bitter about the situation. Not because she cut short an entertaining conversation, but because I felt her tantrum was somehow a stab at my own relationship. Was she saying "Its not you I don't trust .. its her" or something like that? And if so? To that I say: ROFLPONY
Relationships in SL are a very delicate thing for a lot of people, I haven't figured out why. Even if you don't plan for your SL relationship to become a RL one - I really think that everything should be handled very similarly, if not the same. Even though relationships move and progress quite quickly in SL I still find that there are far too many elements which remain the same, yet always seem to be the same things that cause relationships to go bad time and time again. As I said, I'm definitely not an expert due to my single notch belt - but this could still easily be a guideline.
I know that lots of folks have relationships in SL even though they have a totally separate relationship IRL. Hey whatever you want to do - I really don't care. And as much as people say "SL is SL and RL is RL what happens in SL stays in SL" I'm pretty sure there will come a time when those lines get very fine and its hard to tell which is which. But that's really not my problem, nor is it any part of my actual point. I was merely sidetracked. Sorry.
Having a successful relationship in SL isn't all that difficult. One major thing is that you really do need separate friends. He needs his friends and you need yours. Sure its great when everyone gets along, and regardless of how many text hearts and 'lub yews' you say in a day there still needs to be some separation time. But when you've both got all the same friends, there's never an opportunity for that. On top of that, it makes things really difficult when you break up if you're friends with the dude and the chick.
You simply can't be drop-of-the-hat jealous. So you see your guy/girl talking to another avatar, so what? Just imagine all the avatars he could have in IM! *GASP* And think of what they could be saying! Oh Em Gee. Really? Knock it off already. You either trust your SL partner or you don't - and if you don't - time to start cutting some strings. Honestly, would you pull that shit on your GF/BF IRL? And now that the trust issue is brought up, that line of "I trust you, but I don't trust them" is just bullshit. Well if you trust your partner what are you freaking out about? You trust your partner, so that should be enough to say everything will be alright, but you don't trust them that's the kicker! You must have trust in a relationship.
I don't care if you're a shirtless Gorean leading a half naked woman with a bad weave around on a leash in a busy mall - you have to have respect in a relationship. And as people may bash the whole Gorean scene, they claim to have respect and honor for one another. Hey, whatever dude. You can't just treat people like shit plain and simple. You can't be some kind of unstable mental abuser type and expect to have a relationship in SL that's worth a damn! How do you know if you're one of those types? Well, do you put others on guilt trips frequently or do you scorn your partner for doing things which are harmless like shopping with friends? Are you controlling in some way be it location control, clothing control, friend's list? If any of those apply, well you've probably got at least a touch of abusive tendencies.
There comes a time in every life where someone needs time to themselves. This could be merely an hour, or it could be a few days, or hell a week or so. Expect to give and expect to be able to get this time alone even in your SL relationship. Its really tiring to spend every waking SL moment with only one person, which is why its good to have your own friends, the trust of your partner to hang out, and the respect that allows you to do so without question. If the love of your SL doesn't allow you any quiet time ... something is wrong. Its one thing to not WANT quiet time, its another to not be given it. I really do think its a good idea to spend at least a couple hours every other day away from your SL partner - even if all you're doing is building a prim text heart to give them.
Each person has their own taste in clothing, so please allow them to handle their own dress code. Buying gifts are one thing, but giving your partner a makeover just so you find them more pleasing is just overkill. You should always allow your partner the freedom to make their own decisions regarding anything which is part of their personality, and I feel clothes fall into this category. Don't try to change the things your dude/chick like, and definitely don't ridicule them for that stuff! Be supportive of your partner, regardless of the venture!
You've
got
to communicate. I know, you do nothing but communicate, right? Wrong. Don't just type 'lol' when something is really a 'wtf'. See even in SL there are mixed messages and broken lines of communication! Don't do that! When it comes to your partner say what you think/feel and get it out there. Its eventually gonna blow up anyway, but its best for that to not happen in the middle of a crowded club.
People with 'separate' SL lives remind me all the time about how their SL is separate and that's cool by me - but that doesn't mean that relationships should be handled any friggin differently than they would IRL. As a matter of fact, I've found the most successful ones are the ones in which the relationship either had intentions of being a real relationship, or was simply treated as one. I don't care if you exclusively role play and don't even know where your SL partner lives on the planet ... all these rules (and yes they are beyond just suggestions) still apply! If you're having relationship woes .. chances are you're leaving out one of these very basic steps. Please try again.
Its all about basic fundamentals. <3